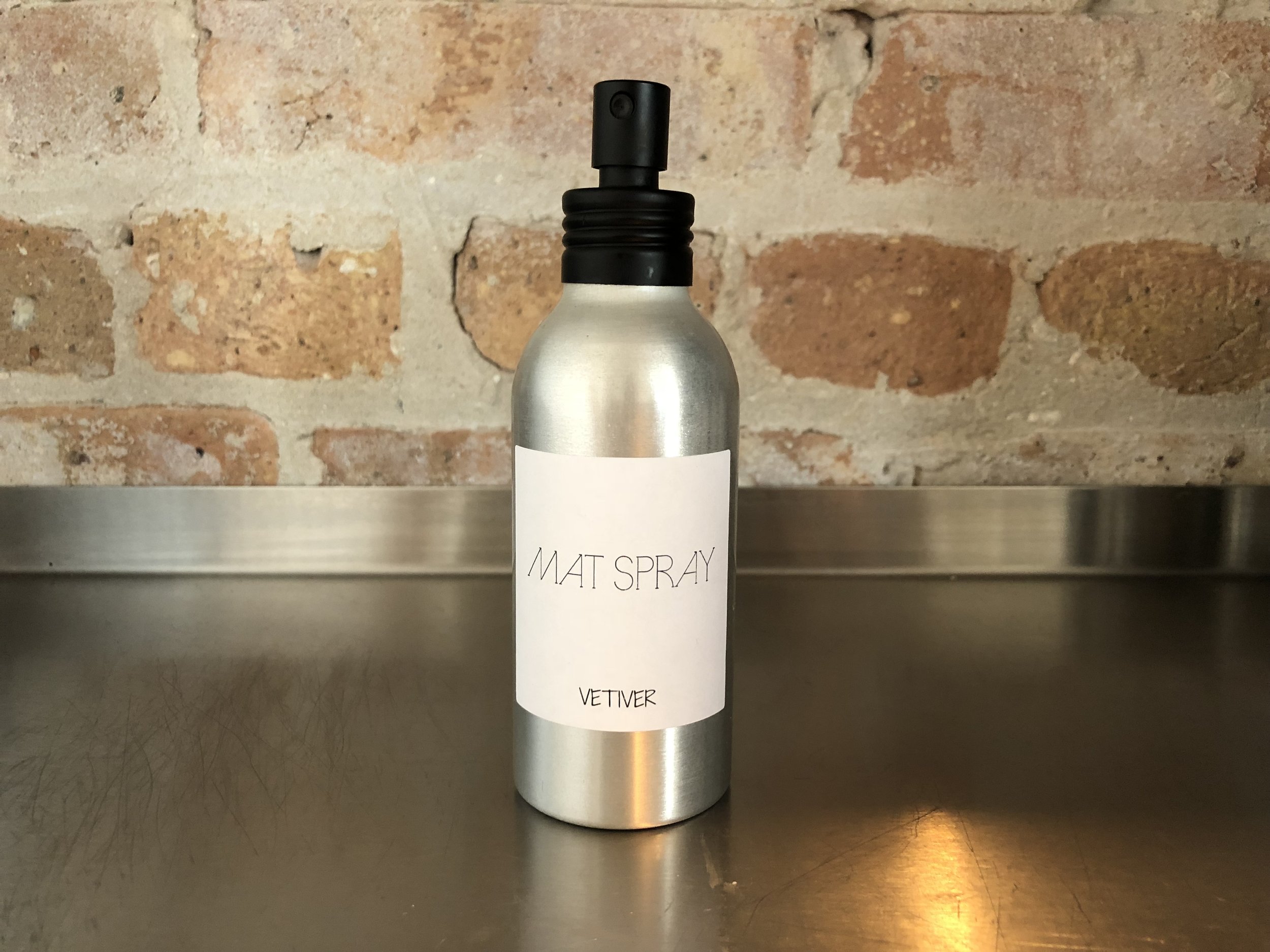 Mat (Cleansing) Spray
This organic all natural mat cleaner will leave your mat smelling and feeling fresh for practice.
Made with an essential oil blend of Vetiver and eucalyptus.
Directions: Can be sprayed on and wiped off or sprayed on and left, this all natural + organic mat cleaner is safe on skin.